Do you feel it? The "back to school–time for starting something new" sensation? For the past few weeks I've had that subconscious need to change, to shift to a "new grade" or to upgrade or overhaul what I'm doing. It's not an entirely unpleasant feeling, but it leaves me wondering, dreaming, trying to figure it all out.
This feeling also arrives at a time when I am contemplating and also celebrating 10 years of teaching Nia. Ten years! The first Nia class I ever taught was in 2012, not too long after finishing my White Belt. I subbed for my friend Andrea at Zenon Dance Studio on an October evening. A number of friends and Nia colleagues came to class. I was nervous and also knew that this was what I wanted to do.
Now ten years later I'm still teaching Nia and running my own business as a Nia Instructor is the longest job I've ever held. (Apart from being a mom!) Sometimes September rolls around and I feel that seasonal urge to embark on a new adventure. Thinking about training in yoga, thinking about teaching strength training, thinking about hosting a Nia retreat someday in a far away place, thinking of biking around Europe. And all those things may happen and none of them may happen. The dreaming has a way of settling my mind and while satisfying the urge for the next new experience.
This week I read a delightful post on starting or committing to a practice. I felt like it was written just for me, and opened my eyes to the truths of a "practice." The truth of doing anything for any long length of time, being a mother, a partner, a teacher, a friend, a writer, or doing whatever new or familiar thing you want to do or get better at, is that sometimes you mess up, sometimes you get bored, sometimes you get an injury, or sometimes life comes along and sweeps you temporarily off the path.
Nia is my practice. Maybe it's yours too. Or maybe you want to try it. This blog is about getting started and keeping going!
Here's the piece I read that hit me just right. How does it land with you? Have you experienced any of these in your hobby, practice or exercise journey? (A note on this piece: it's written by my colleague Minna Aalto, a Nia teacher in Finland and it's based on a FB post by Christina Mae Wolf, another Nia luminary. I love the "new" feeling that her translation from Finnish to English brings. (Maybe it's time to learn a new language!))
Seven Simple Truths for Life and Practice (my title and my two cents in italics)
"Put these behind your ears if you want, no matter if you are returning from the summer pastures to a familiar hobby or you are starting something completely new.
(Ahh, dancing in a summer pasture–so good!)
1. You're going to "mess up" in class. "Messing up" means tripping, bruising, messing up in the steps are part of it. They're actually a sign that you're learning something new to you. If you do something for the first time in your life, you can't master it perfectly from one time. And hey – even the most experienced enthusiast has "worse" and "better" days. (I mess up during teaching fairly regularly and I'm so much more forgiving to myself now. In fact it makes me laugh and feel more alive.)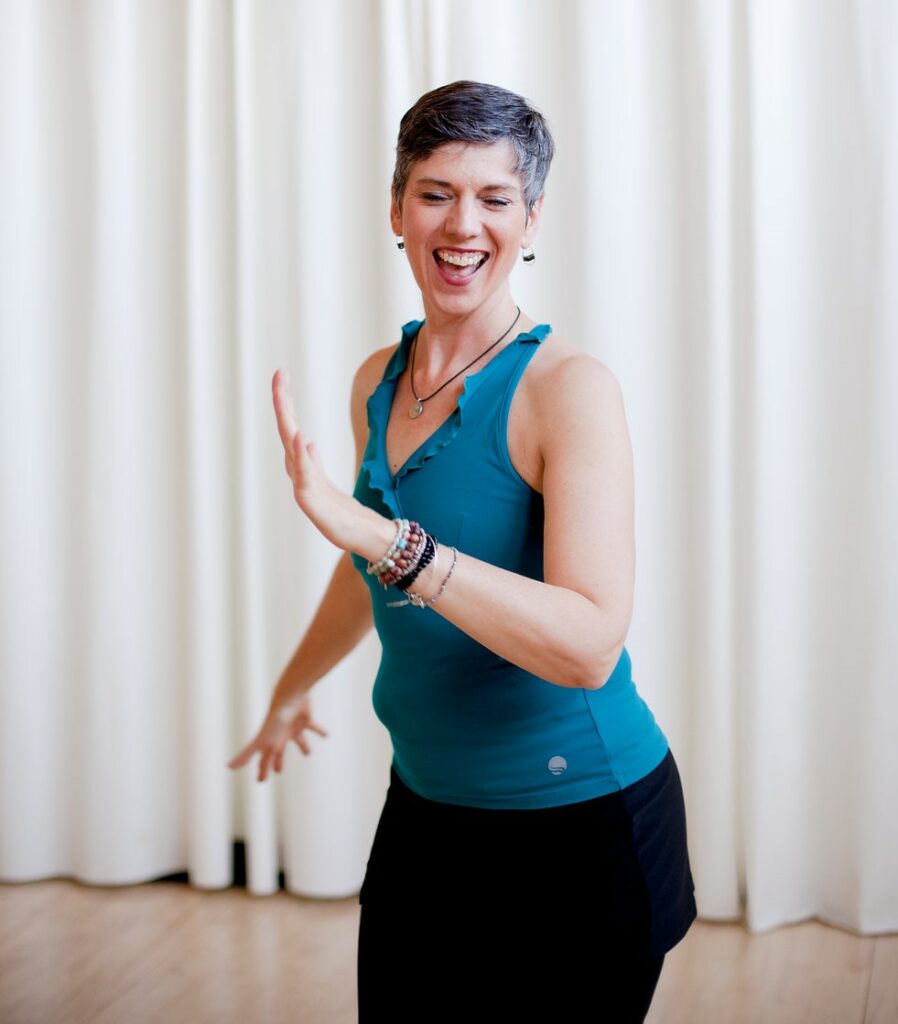 2. Your muscles are likely to ache in training or after unless you haven't done anything in a while, or if you're doing something new to yourself. This is normal. The best medicine is to exercise even after workouts or exercise the next day. Note that a walk is always a good option (it's gentle – and also airs between the ears). (Dancing Nia often airs between my ears! When I learn a new routine, my body tells me where I need to slow down and learn. New moves bring new sensations to my body. Level 1 is such a good place to find healing.)
3. You will face challenges that affect your hobby or passion. These are for example– crowded everyday life, mourning work, temporary/chronic pain and so on. The first reaction may be throwing in the towel: "If I can't do this one hundred percent, I won't do it at all." This choice is completely justified in some situations – but not necessarily in Nia or Yoga for example. When done correctly, applied according to the situation, exercise can help you adjust, recover or have better energy than if you just shut down the exercise entirely. An exercise when can sometimes consist of a five minute daily breathing break. Or one dance class a week. Or a fifteen minute riveting to music in your home. (Along the way, I've had foot pain, knee pain, hip pain, COVID. When I applied gentle movement to each of these, I found that I could achieve self-healing. And if not, I'd seek medical advice too. Also love the phrase "riveting to music in your home.")
4. Exercise always moves us holistically – and thus affects our emotions as well. Some seek exercise and movement specifically to vent or express emotions, others may be surprised by the spectrum of emotions during every hour or at the end of it may surface. You are welcome to move in any emotional state, and you may notice that movement creates a little more space for you to be with your emotions and/or get to know your feelings. Uncomfortable maybe – but often very profitable in the end games. (Discovering Nia back in 2004, I often cried at the end of class while resting on the floor. I don't think that my teacher or fellow students even knew, but it felt good to be in a safe space to express myself. All emotions are welcome in a Nia class.)
5. Your instructor(s) or course mate will probably annoy you at some point. A group class is a shared experience after all, and you can't really influence who moves beside you. You allow someone you (hopefully) respect and (hopefully) trust to guide your actions. Misunderstandings can color experience; someone's manners or voice can irritate. At Nia, we meet ourselves each time we meet our teacher or fellow dancer. Practice becomes profound when we give ourselves the opportunity to learn something new about ourselves – and at the same time about someone else. (One of the greatest gifts of life to learn about myself. The energy allies, (aka the Four Agreements) help me immensely, and I turn to them often.)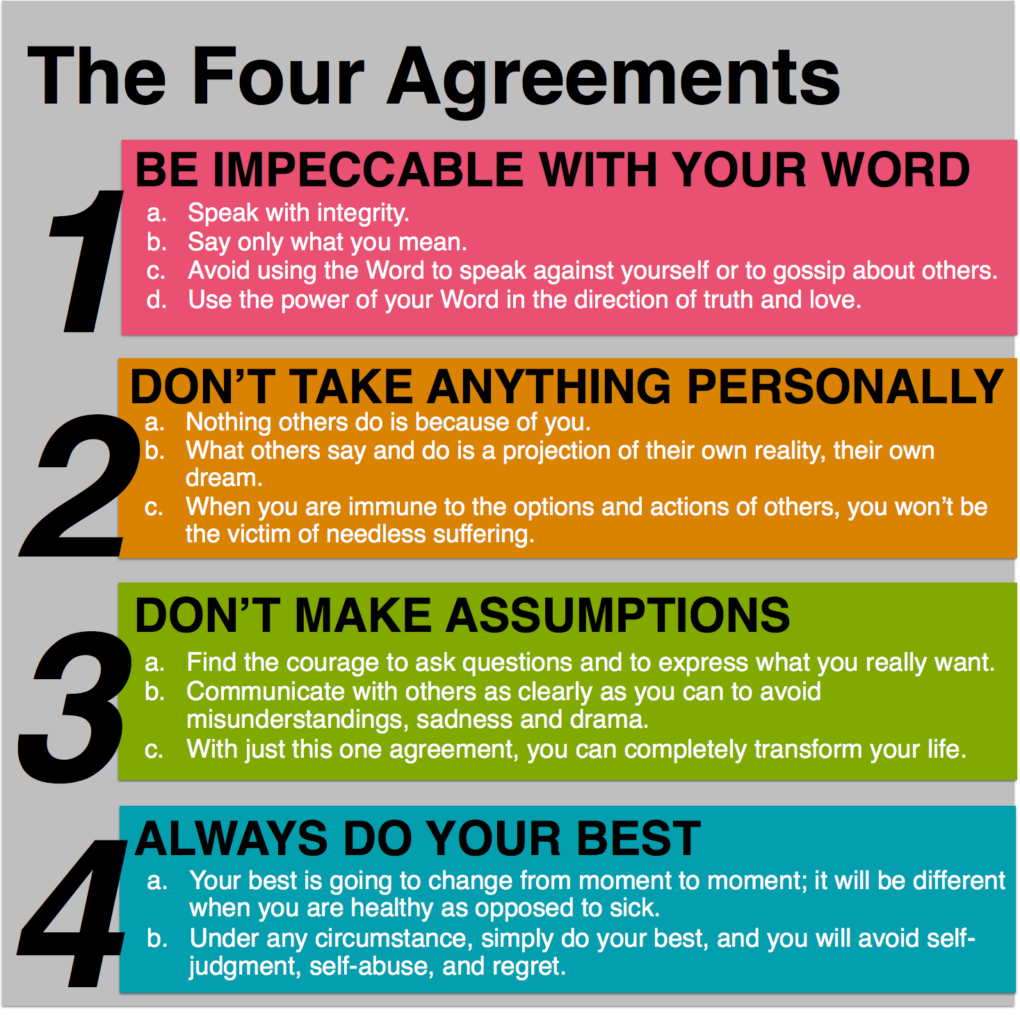 You may get bored, fed up, or disappointed in your hobby and/or the will or community that hosts it. Soon that Wonderful New will become something ordinary instead of magical and it's not impossible that the ordinary will start to feel limiting. In this situation, for example, you can a) start looking for the Next Wonderful New, b) abandon all possible forms of exercise, or c) use this as an opportunity to listen to yourself and your body even more deeply.
Maybe you dance more in the mornings than in the evenings? Maybe you dance in a skirt and mascara more than in your pants? Maybe you don't want to dance at all? Make those small changes to keep your attention in your exercise while also honoring your own needs. The bigger picture always consists of details; by changing them you change the whole. (Or maybe you read an article and remember that the "thing" you love doing is the thing right in front of you. And that the Septembers (or anytime) of wanting something new is very common to humans and our brains set us up for that with the chemical dopamine.)
Sugar bottom: the only way to stay fit is to stay fit. Especially endurance (meaning how easy you breathe and/or recover from stress/stress) reacts quickly to changes. So keep going, even if it doesn't seem like it's going to be anything at first. You can quickly notice a proper ascent from all the small things – and those small things (cleverness in crabs, lightened walking, flexibility in everyday situations) are the most important. So I argue that you are more mobile and functional when you start an exercise hobby at almost any age, if you don't start at all. The fact that you exercise may not necessarily protect you from an accident or illness, for example – but the fact that you have practiced can be a decisive factor in recovery. (Sometimes just starting anything is the biggest challenge for me. My mom always said when I had a project or task that I was procrastinating on, "take the first pickle out of the jar." A favorite writer, David Cain puts it another way, "crack the egg.")
P.S. And yes, snoring during the final relaxation or farting in the middle of the final stretch is otherwise part of human tendencies when training. Wearing a t-shirt upside down or tearing pants falls into the same category. As a consolation, let it be said that, for example, the basic nature of a fart is its disappearance. The doer gets hurt – even the counselor." (We all fart, snort, yell out when no one else does, etc. Human beings are funny, lovable creations!)
I'm so grateful that I found Nia in 2004 and took the courageous leap to become a teacher in 2012. My life is immeasurably better because I keep practicing and I keep teaching Nia, even when the pull to do something new, shiny and different comes calling in the fall. You, my students and dancing friends, make it so amazing!
Thank you from the bottom of my heart for coming to class–even during a pandemic–for celebrating life, and for dancing through grief and other deep emotions of life too. I'm more fit– mentally, emotionally and physically–than I was 10 years ago, and I want to keep practicing with you all!